Handcrafted, Locally Made Glass With Unique Personality
All of our glass pieces are locally made in Colorado and handcrafted. Each piece has its own unique personality just like you! If you have questions, you can call us at (719) 406-3292 before making any decisions. We also offer local delivery and appointment in Pueblo and Pueblo West.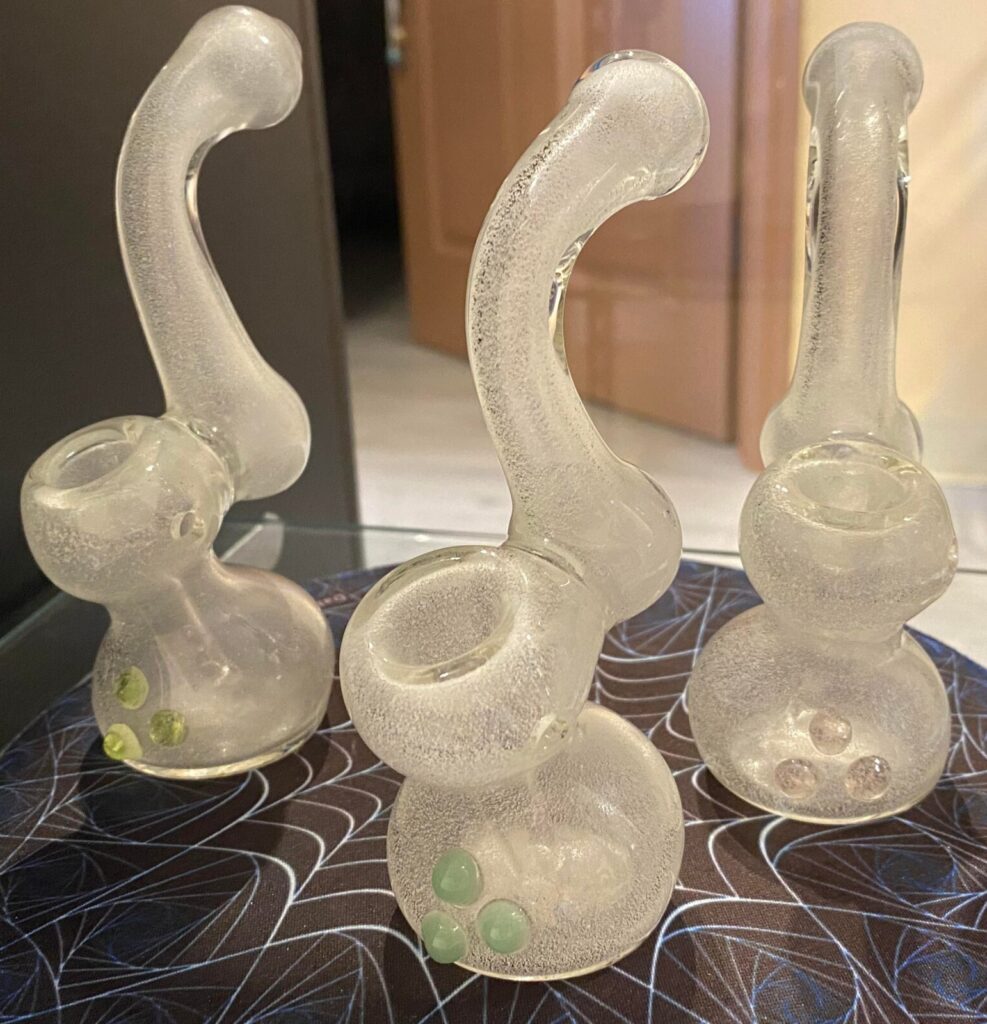 Fill the bottom with water, load the bowl, sit back and enjoy!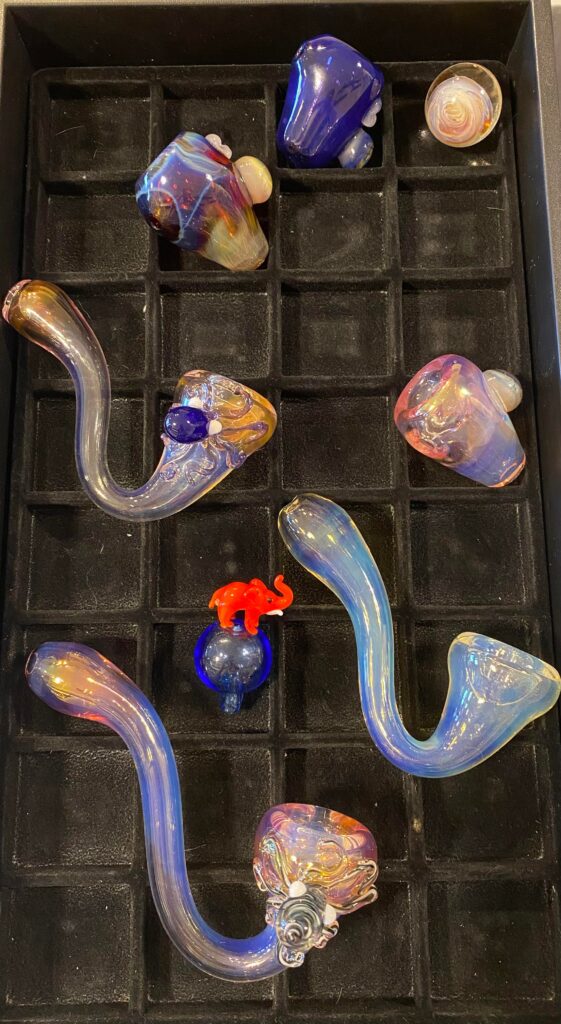 Our simple glass pipes, sherlock pipes, and one hitter bowls!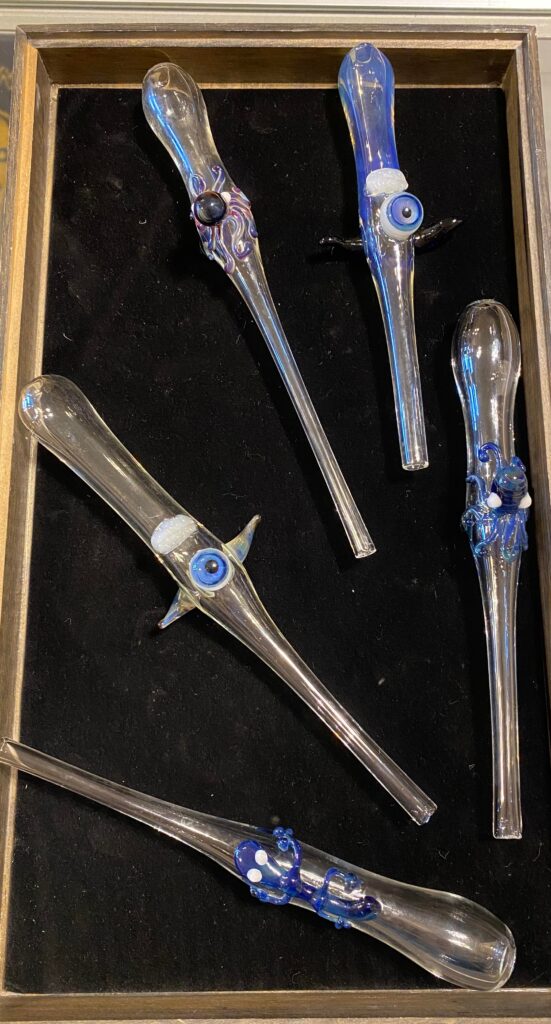 A nice, long piece perfect for our Delta-8! Our dab straws are plain or come with cool monsters on them!

A wide variety of favorite hemp wraps, papers, and cones. Find your favorite brand!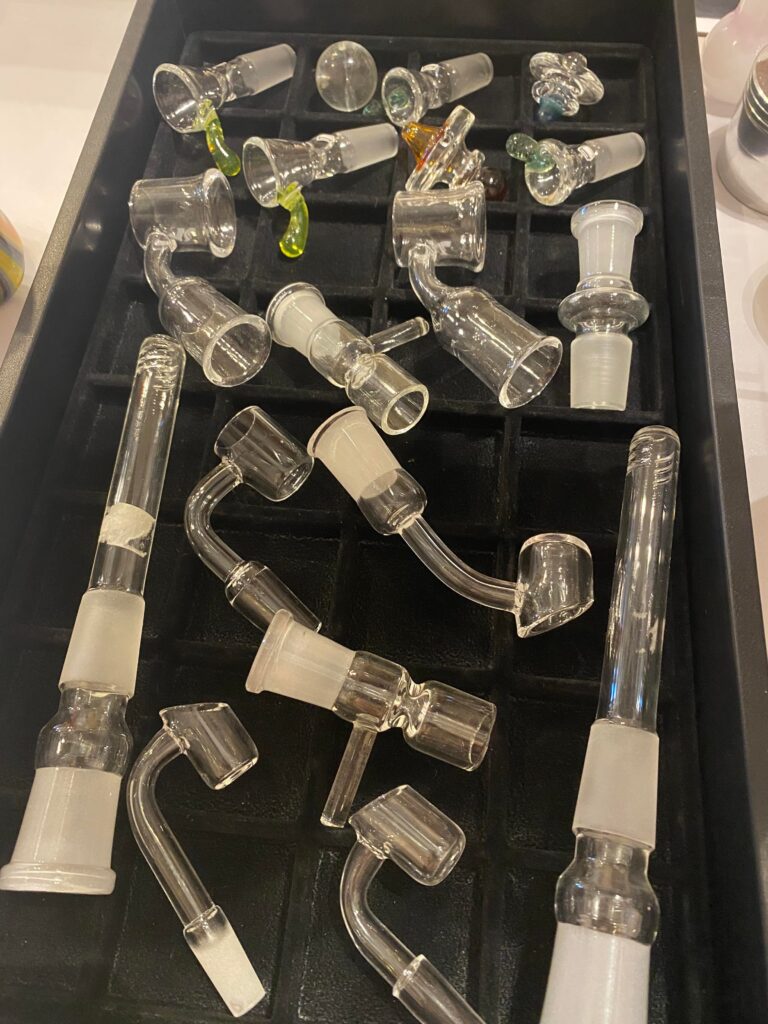 Replace down stems, dab nails, and bowls.